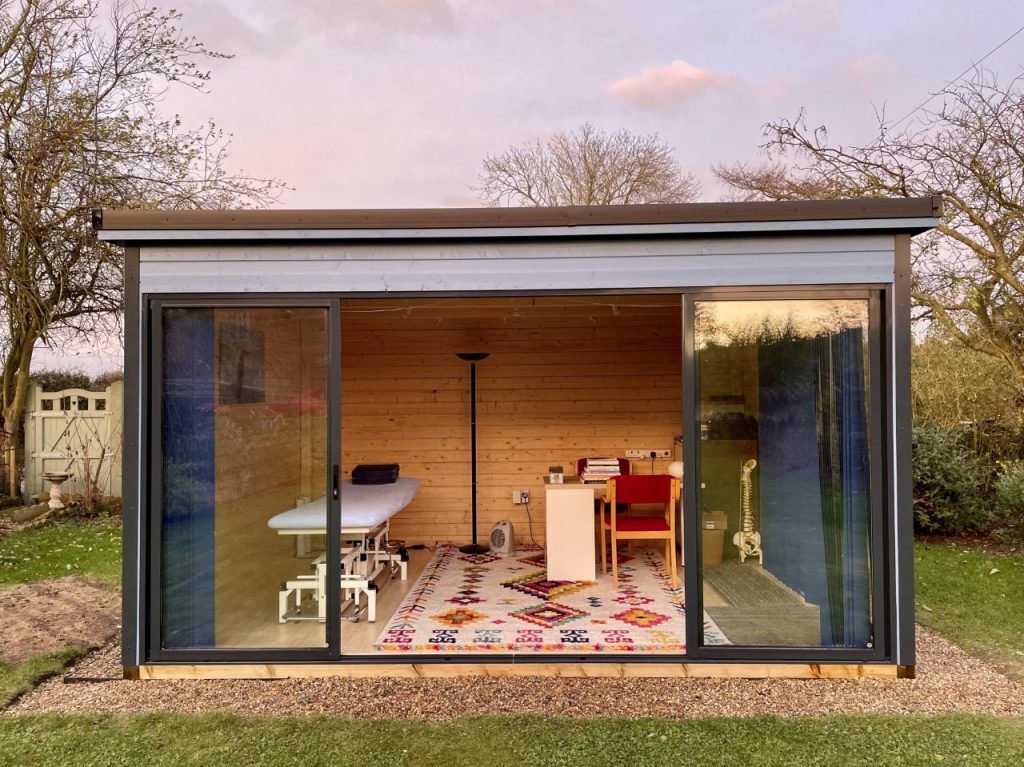 I use several methods of treatment including cranial work, craniosacral Therapy, trigger points and manipulation.
What to expect during your first appointment
During your first consultation I will take a detailed medical history relating to the pain or condition you are suffering from, your general health and any medication you may be taking. The information you provide will be confidential.
I will then use my hands to examine you, getting you to perform certain simple movements for me to obtain a clear understanding of your physical complaint. You may be asked to remove some clothing for this but it is not always necessary.
You can ask a friend or relative to accompany you and be present throughout your treatment.
I will discuss the results of the history and examination with you. Then, if treatment is appropriate, I will discuss which therapy would best suit you, and give you some idea of the number of treatments normally needed to help improve your condition. Treatment normally starts in the first session.
If I feel that treatment is not appropriate, I will discuss other options with you. For example, going back to your GP to get a referral for an x-ray or MRI scan to help with diagnosis. I can provide a letter for your GP or in some cases the hospital when I feel that is necessary.
I will discuss further treatment and give advice on life style, exercise and what to expect over the next few days.
It is not unusual to sometimes feel sore after treatment for up to 24 to 48 hours but I will discuss that with you at the end of your appointment. If you are concerned, I am always happy for you to contact me for advice.
My treatment can help with the following conditions:
Arthritic pain
Back pain
Colic
Carpal Tunnel Syndrome
Circulatory problems
Cramp
Digestion problems
Heel and foot pain
Fibromyalgia
Frozen shoulder
Generalised aches and pains
General, acute & chronic backache
Headache arising from the neck
Inability to relax
Joint pains including hip and knee pain from osteoarthritis
Lumbago
Migraine prevention
Muscle spasms
Minor sports injuries and tensions
Neuralgia
Postural problems
Repetitive Strain Injury
Rheumatic Pain
Sciatica
Stress
Tennis Elbow
Uncomplicated mechanical neck pain
I also deal regularly with patients who have been injured in the workplace, at home or while playing sport.
BABIES AND CHILDREN
Gentle treatment is suitable for children and babies.
Cranial techniques are safe, gentle and non-manipulative. They are often used when treating young children and new-born infants.
Babies skeletons are softer than an adult's and so treatment I will use will be gentler such as cranial therapy when treating babies. Gentle treatment could help soothe and relax your baby.
TODDLERS
Children can sometimes develop problems arising from accidents while learning to crawl, walk and run. Having your child checked out by a therapist can sometimes stop problems arising during future development.
CHILDREN AND TEENAGERS
Techniques are suitable for children at all stages of development; I will assess your child to see what might help.
Some children can find education unsettling for many reasons and develop problems including stress and lack of concentration, which results in poor sleep.
Also they can develop problems from normal growing such as poor posture or hurting themselves while playing and learning. Increased sporting activity and sport related injuries can also cause problems. An injury such as a sprained ankle for example can lead to the whole body to compensate for a limp.
Teenagers can often be helped from treatment for issues like postural fatigue, anxiety/stress, headaches, hormonal changes, amongst other things.
"Absolutely amazing!! I had used Will in the past whilst pregnant with my first and after birth due to twisted pelvis, however yesterday I took my 5 week old daughter to see him as she appeared to be in discomfort since being born via C-section. Before seeing Will my little girl was grumpy, unsettle, unable to be placed on back or in a chair without screaming and had never smiled. Within seconds of Will working his magic I had a new baby!! She was smiling and her face became relaxed instantly. When we got home she had a nap and went down on her back (I had previously only been able to put her belly), she napped happily for 5 hours which has never happened! She is a lot more content and my husband, son and I can finally enjoy spending time with our little pink bundle! I can't thank him enough for helping her, you truly are a star".
Nicola A, Norwich
How can treatment help during and after pregnancy?
During pregnancy the body changes and adjusts to carrying up to 10 lbs of baby (and up to 20 lbs including the waters and placenta) which can put a strain on joints in various parts of the body, including the spine or pelvis and a softening of ligaments, tissues and organs.
Mothers to be have to adjust and find new ways to sit, walk, work and sleep to deal with the changes which can cause pain and symptoms which include
Aches and pains including muscular tension
Groin, lower abdominal pain
Heartburn
Nausea and vomiting
Pelvic Girdle Pain (PGP)
Posture problems
Sciatica
Symphysis Pubis Dysfunction (SPD)
Treatment may help relieve these symptoms that the stresses and strains of pregnancy and birth have on a woman's body which can cause general aches and pains including joint and back pain.
I can also give advice on posture and discuss exercise before and after the birth and we generally advise Mothers to return to see us to check over Mum and baby after the birth.